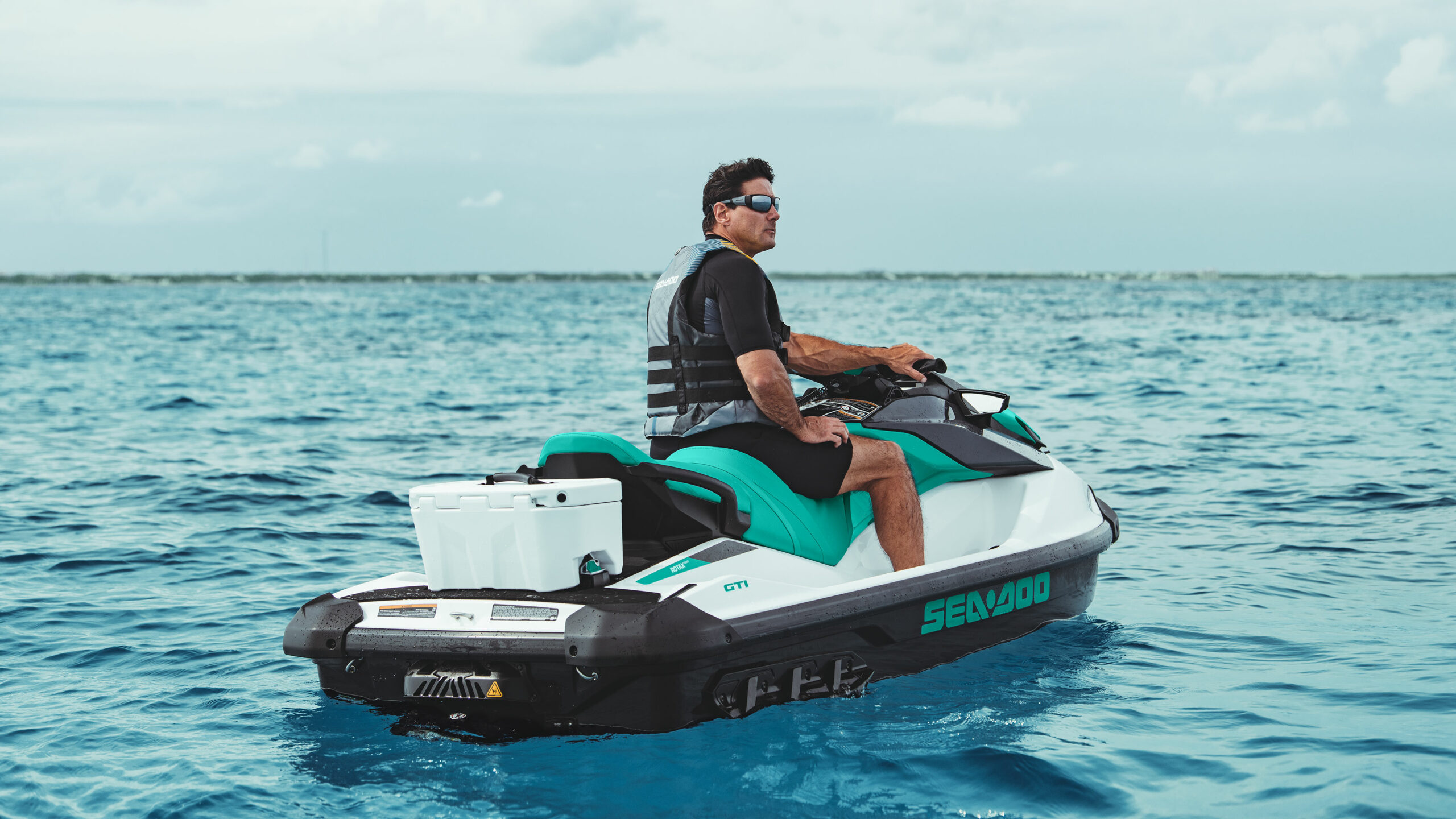 Get ready for a thrilling ride when you climb aboard one of our brand new SEADOO Waverunner and Jet Ski rentals!
There's no better way to explore the John's Pass coastal area or the beautiful blue waters of the Gulf of Mexico than on a Fly N High Waverunner and Jet ski rental.
What a huge area to explore; Head North from Madeira Beach all the way up to Redington Fishing Pier just south of Clearwater Beach or head south through Treasure Island and the beautiful sandy beaches of St Pete Beach. Our riding area covers over 15 miles of fun and exciting adventure.
Fly-N-High in Johns Pass offers 130 HP waverunner and jet ski rentals to choose from so bring along some friends or ride solo. Fly N High's new Waverunner and Jet ski rentals can accommodate up to three people. As you cruise around the area you may even spot a friendly Bottle-nose Dolphin or a Sea Turtle. Don't forget your waterproof camera; You'll have the opportunity to get great photos. No matter which waverunner and jet ski rental you choose you are going to have a Blast!!!
Licensing Regulations Disclaimer
Please Note:
If you were born after January 1st, 1988 you will need to take the 
Florida Safe Boating Test
. Simply click on the button below to take the Temporary test online. Photo ID is required with the test. We can make temporary IDs on-site but the Parent or Guardian must be present. A Credit Card will be required at the time of rental to be used as security deposit. $300.00 (USD) per watercraft rented will held on the card.  If there is no damage to the Waverunner or jet ski rental when returned the credit card "hold" will be released.
Waverunner Regulations
Guests born in 1988 or after may operate the Wave runner if they meet ONE of the following criteria:
They have the United States Boater Safety License.
They are riding with someone born before 1988.
They are riding with someone born in 1988 or after who does have a boater safety license.
Guests 14 and 17 years of age may operate a Wave runner on their own, but they must present a valid driver's license or ID plus have the safe boating test AND a parent/legal guardian MUST be present to sign their paperwork and give permission.
Guests under 14 years of age are not allowed to operate a Wave runner under any circumstances but are more than welcome to accompany an adult.
Please note that a safety lanyard (key) is attached to the Waverunner driver at all times.
Three guests are allowed per Jet Ski & cannot exceed a total combined weight of 450 lbs (204 kg).
Guests who don't need to do the test: Please check in 45 minutes before Reservation Time.
Guests that do need to do the test: Please check in 1 hour before Reservation Time.
Don't want to wait? Obtain your Boater Safety License online by clicking here and be sure to present it at check-in.
Guests Cannot Participate If They…
Are under the influence of drugs or alcohol.
Are pregnant.
Have any existing medical conditions that put them or others at risk.
Our Goal For You
At Fly N High Waverunner and Parasail we make it our goal to insure that you have the time of your life. Whether you ride one of our Waverunner Jet Ski rentals in the warm waters of the Gulf of Mexico or go on the Deluxe Parasailing Adventure with an unbelievable view of the Pinellas County beaches, we guarantee an unforgettable experience with memories to last a lifetime.
What Do We Do?
We provide jet ski rentals and parasailing adventures in John's Pass in Madeira Beach.
My husband and I went parasailing for the first time and had a blast. The staff was friendly and fun and the experience was perfect. Thrilling but not scary and WHAT A VIEW. We chose to have them take pics for us at an extra charge and they came out great. Awesome memories!
What Are You Waiting For?
Our website provides an easy and convenient online booking system. Just complete a quick form and you're on your way to fun in sun and adventures in the Gulf of Mexico. So what are you waiting for?  Your awesome vacation starts here!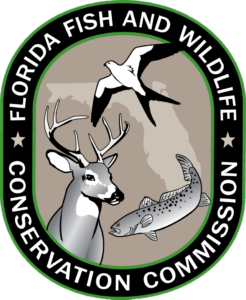 Hours of Operation
Mon-Fri : 9:00 AM - 5:00 PM
Sat-Sun: 9:00 AM - 5:00 PM


Email us
info@fly-n-high.com
Our Location
207 Boardwalk Place East
Johns Pass Village
Madeira Beach, FL 33708
Service Areas
Proudly Serving Pinellas, Hillsborough, and Surrounding Counties as well as all Vacationers and Visitors!