Contact Us
Call Today! (727) 397-1050
Our Location
207 Boardwalk Place East
Madeira Beach, FL 33708
How to Find Us
We're located in Madeira Beach's historic John's Pass Village. John's Pass Village has many wonderful nooks and crannies to explore before and after your Waverunner and Parasailing adventures. There is no shortage of shopping, dining, or exploration in and around John's Pass Village and Madeira Beach.
Send Us a Message
If you have any questions about your visit, please feel free to contact us using the form below. We look forward to hearing from you, and can't wait to take you on your next adventure in or above the magnificent waters of the Gulf of Mexico.
Our Goal For You
At Fly N High Waverunner and Parasail we make it our goal to insure that you have the time of your life. Whether you ride one of our Waverunner Jet Ski rentals in the warm waters of the Gulf of Mexico, or go on the Deluxe Parasailing Adventure with an unbelievable view of the Pinellas County beaches, we guarantee an unforgettable experience with memories to last a lifetime.
What Do We Do?
We provide jet ski rentals and parasailing adventures in John's Pass in Madeira Beach.
Just excellent. Great Customer Service very helpful and friendly. They took time explaining everything to us and answered all of our questions. They were happy to take pictures of us with our camera. My wife, myself, and our 5 year old daughter had a blast.
What Are You Waiting For?
Our website provides an easy and convenient online booking system. Just complete a quick form and you're on your way to fun in sun and adventures in the Gulf of Mexico. So what are you waiting for?  Your awesome vacation starts here!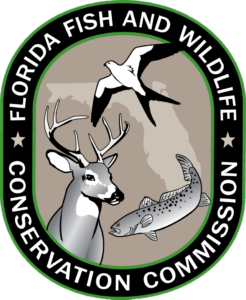 Hours of Operation
Mon-Fri : 9:00 AM - 5:00 PM
Sat-Sun: 9:00 AM - 5:00 PM


Email us
info@fly-n-high.com
Our Location
207 Boardwalk Place East
Johns Pass Village
Madeira Beach, FL 33708
Service Areas
Proudly Serving Pinellas, Hillsborough, and Surrounding Counties as well as all Vacationers and Visitors!